Latest News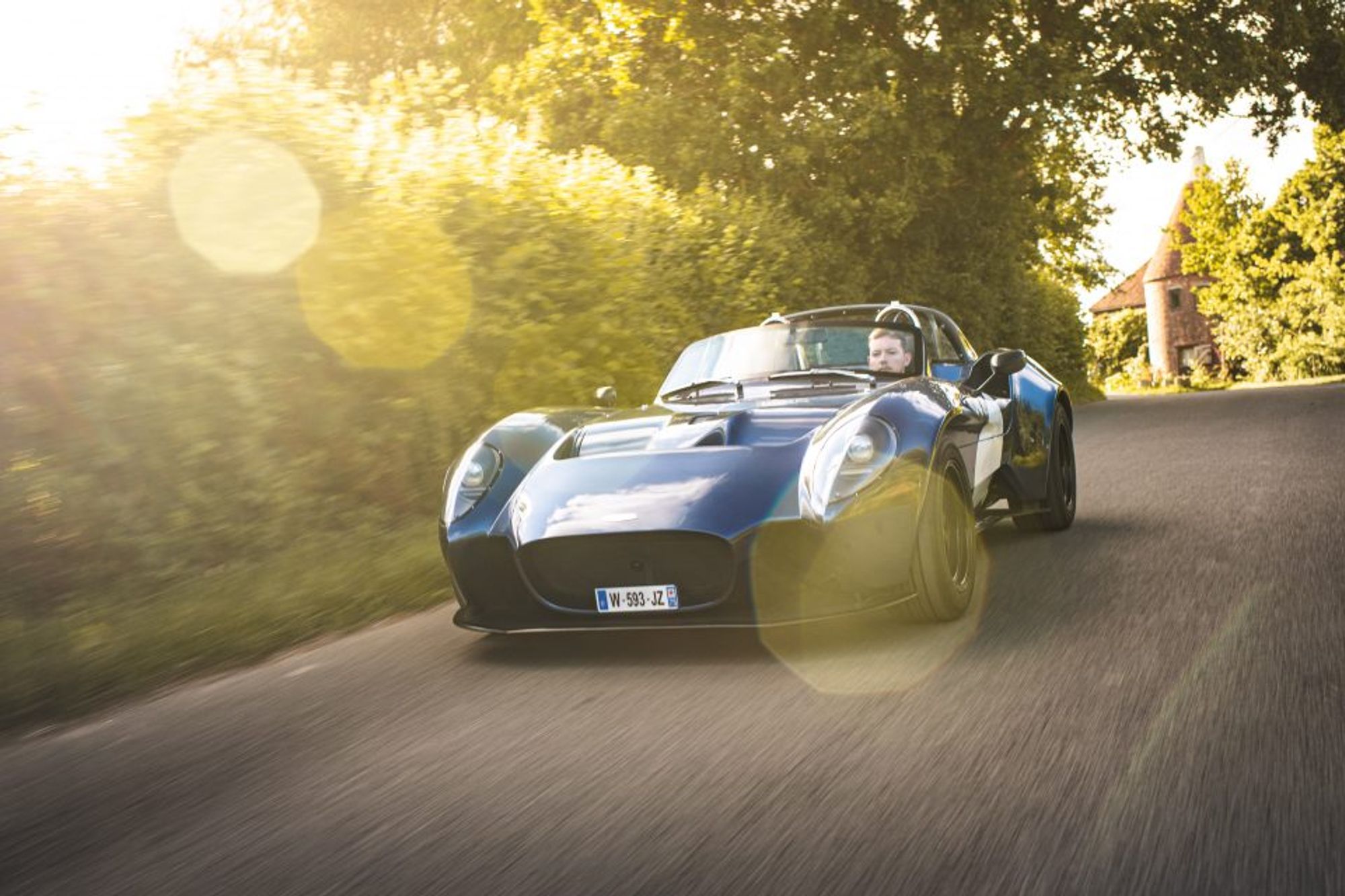 EMM London Driven
EMM London's management and tame racing drivers Richard Hawken and James Fletcher were grateful to have been given the opportunity to dive into the new "not for wusses" Jannarelly Design 1 for an extended weekend in July. Being a true British summer we were able to combine both wet and dry driving experiences.
The Design 1 from Jannarelly is all about creating a driving experience that for those that aren't lucky enough race cars, just isn't easily available now. The car took designer and company owner Anthony Jannarelly 5 years to design, creating a car that is lighter, simpler, more basic, but keeping the focus on the experience drivers crave. We ask is the experience better than sports cars of today?
The evocative looks, sound and driver appeal of this car is an almost bullseye hit at the heart of every petrol head. No ABS, switchable TC, manual gearbox, no PAS or servo brakes and that glorious soundtrack of yesteryear….yep, we love it. Our only criticism – 3 days just wasn't long enough. That said, the few miles we did cover in the car told us a lot about what is going on under the carbon and fiberglass body.
The car really is back-to-basics with a tubular box section space frame chassis, with a normally aspirated, 6 speed manual, rear wheel drive set up. Suspension is double wishbone with rocker linked adjustable dampers which give the car a firm, but not fidgety ride. Brakes are Wilwood with no servo assistance or intrusive ABS. If you don't get the braking right, you're going off, plain and simple!! Where do find such driver engagement these days?
Whilst the car we drove was the 950kg fibreglass version, Jannarelly offer an all carbon car which shaves a whopping 50kg of the kerb weight.
So is the design 1 a kit car, or contender for a new generation of lightweight raw, evocative sports car? We think the latter and this is why.